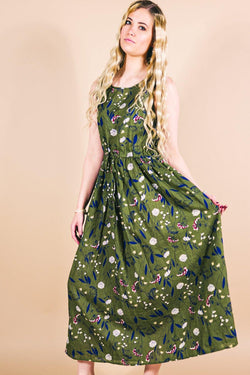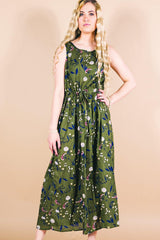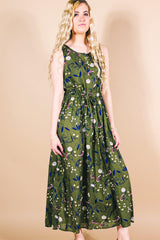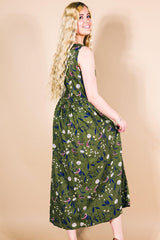 Green Sleeveless Long Midi Dress - Any Occasion Casual Work Dress - Floral Cottagecore Clothing
The leaves of the Willow Tree represent nature, fertility, and life. Our Willow Dress is perfect for dances in the woodlands and meetings in the office. It is soft and light, which makes it great for twirls, but also modest and long, making it perfect for when you need to look professional. This dress is fun and sexy, especially with her floral design.

Sleeveless Midi Dress
Round neckline
Floral design that ties at the waist
Size & Fit: Model is 5'5" and wearing a size S



Materials: 65% Cotton 35% Rayon

We offer free shipping on all purchases greater than $40.00. Free shipping will automatically be applied to all qualifying orders.
All purchases will be shipped within 1-2 business days from Salt Lake City, UT. Shipping within the US will be through USPS First Class or Priority (1-8 business days) or UPS Ground (1-5 business days).
We have a hassle free return policy! Any unused and unwashed product may be returned within 60 days of purchase for a full refund. There is no shipping, restocking, or repackaging fee. Our complete return policy can be found here.
We want to make purchasing online be as stress free as possible. Please contact us at customerservice@purechakra.com if you have any questions or need to start a return.